Great news:
Baysense is open!
From the 1. of October we are open with our second co-working space next to our current location – 900 m² additional space for more private offices, meeting rooms, and a spacious business lounge.
Our first coworking "Baysense" at Playa de Palma was a success story: before the opening date all our private offices were rented and have been ever since. Still we received enquiries for office space on a regular basis. This is why we decided to expand our business – and 1300 m² of workspace will make us one of the biggest coworkings on the Balearic Islands.
Have a look below to see what you can expect!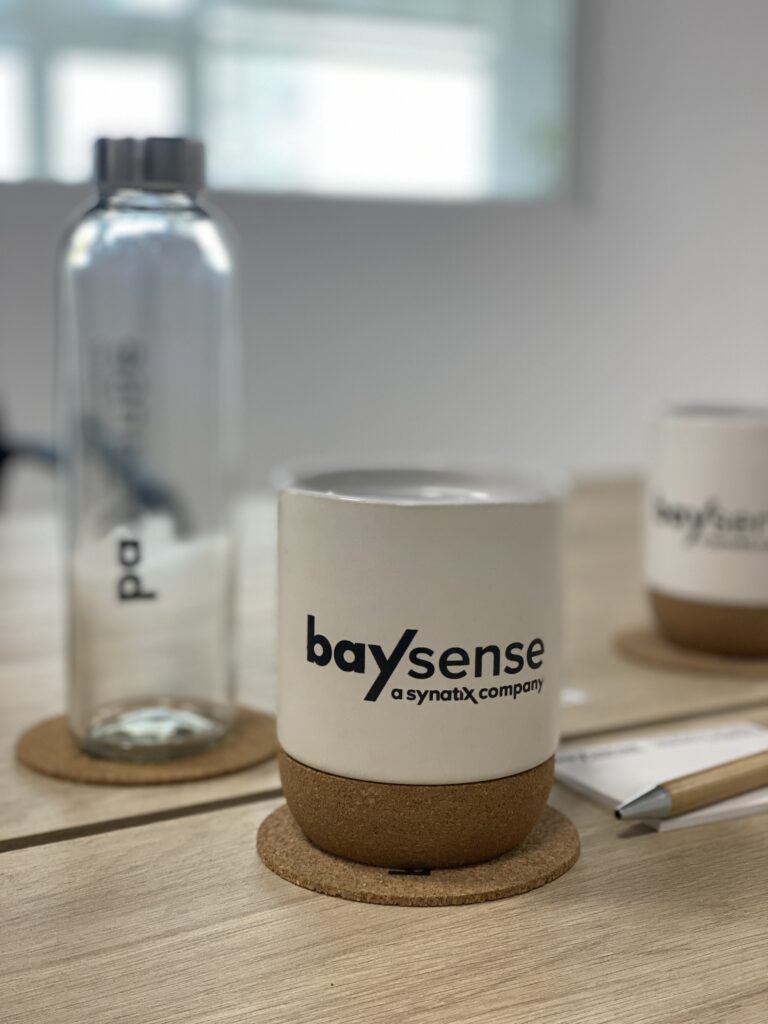 Playa de Palma
Like our current coworking, Baysense 2 will also be located at the Playa de Palma (in fact just about next door), offering the unique opportunity to reach the beach, the airport and the city centre in a very short amount of time and enjoy the beautiful island.
Business Lounge (162 m²)
We are proud to announce our biggest update! Since so far there is no business lounge in Mallorca with seaviews and a quiet atmosphere we decided to change that. Continue reading to see more in detail what services we will be offering.
Working by the beach has its advantages – many of our coworkers at Baysense are thrilled with the influence the sea and the sun have on their mood, attitude and productivity at work when they come to visit us for the first time.

By expanding we will be able to increase our facilities with the following solutions:
16 new private offices (with 24/7 access).
4 more meeting rooms.
20 flexible desks.
Business lounge for up to 50 people.
Of course we will welcome our guests as well with an equipped kitchen, a welcoming reception area and services such as high-speed internet, use of printers/scanners, free parking and coffee machines.


If you are looking for a workspace that will adapt to your ideas, now is the time to get in touch! Since we are in construction, we are still open to receive special wishes regarding the arrangement of the offices.

Interested? Send us an email to info@baysense.es – we are looking forward to getting to know you!
Business Lounge
Networking – The quiet and maritime atmosphere at our Business Lounge suits the needs and hopes of every entrepreneur. Spend a relaxed afternoon working in an environment that provides you with interesting contacts. Get involved with other founders, owners and business people of all kinds and let your network flourish effortlessly. We will be offering different options – share our lounge or bring your own contacts if you are only looking for a spot.
Event location – With the introduction of our business lounge we will also start hosting bigger events: up to 50 people will fit in the exclusive space equipped with conference tables, sofas, airconditioning and fridge as well as beamer and high-speed internet of course! If you plan to host an event like a lecture, training or coaching and are still looking for a location, we will be happy to receive you.
Sneek Peak:
This is how part of the new furniture will look like. Baysense 2 will have a rustic, cosy and modern style. Always with sustainability in mind. Natural materials like wood and colours such as beige, black and turquoise blue will be used, creating harmony throughout the space.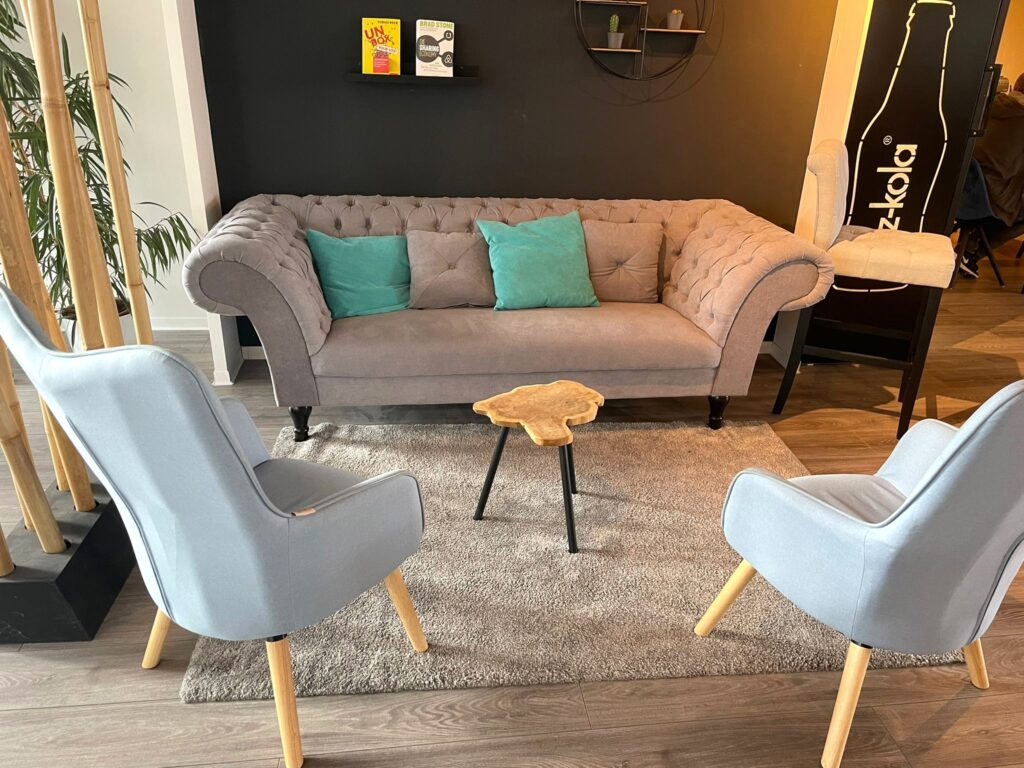 To reserve your office, get more information about our business lounge, book a virtual office or any other enquiry get in touch with us: