Coworking
For us, coworking is not only a new way of working, it is essentially a new way of living.
Whether you are a start-up trying to expand to Mallorca, a digital nomad, a local working in home office and looking for a change, or simply enjoying your holidays – you need a representative environment to work in but want to maintain a flexible lifestyle? Coworking easily adapts to your needs while at the same time it can help increase your productivity and gives you the opportunity to connect with entrepreneurs from different industries – leading to interesting and prosperous synergies.
Enjoy the warm and familiar atmosphere at Baysense, grow your network and take your business to the next level!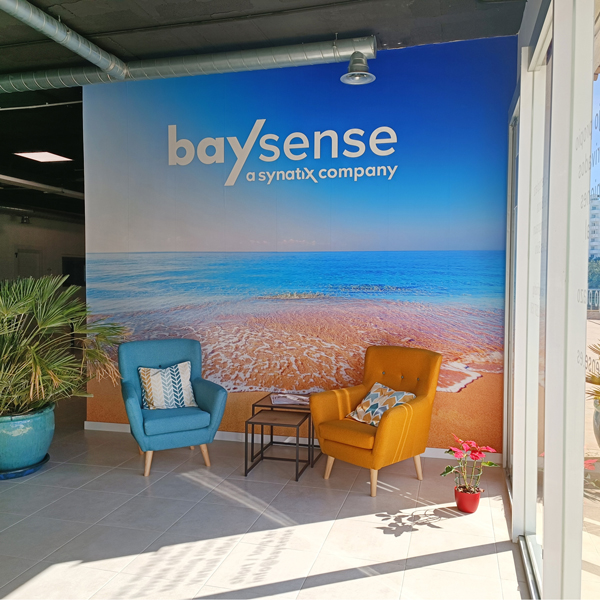 Facilities
Maritime furnishings, light-flooded offices, sea views: working at Baysense gives you holiday feelings!
On 1300 m² office space, we offer plenty of solutions according to your needs:
Personal workplaces.
Private offices (with 24/7 access).
Fully equipped conference room.
Stylish common area.
Kitchen.
Showers.
Business lounge (from 10/22).
For all our options we offer daily, weekly and monthly rates. There is the possibility to book long-term as well.
Services
At Baysense we do our best to make you feel as comfortable as possible – concentrate on getting your work done and leave the rest to us! The following services are included when booking one of our offers:
Very fast and stable internet connection.
Use of printers and scanners.
Concierge.
Mailbox included.
Parcel service.
Free drinks: water and coffee.
Free parking.
Air conditioning.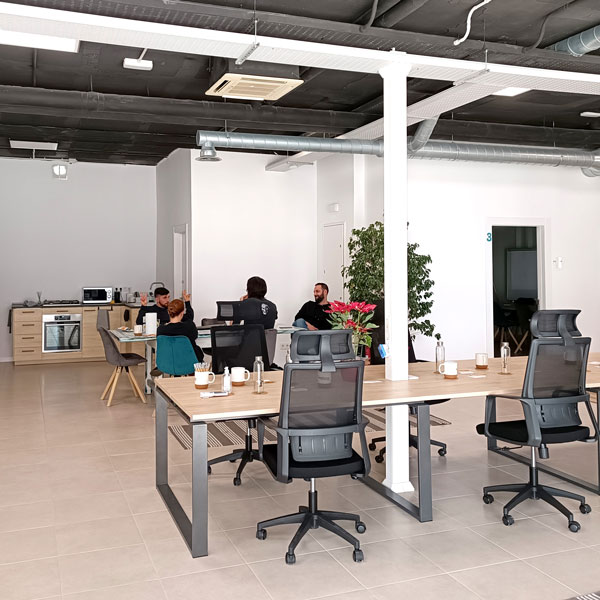 Why Baysense?
What are the most important reasons to opt for a workplace at Baysense?
Welcoming community and work environment.
We are pet-friendly and will be very happy to welcome you and your pet at work – but please make sure it is a good solution for everybody!
Private offices or shared workspace.
Locals who want to get out of their home office and who want to work with a community around them.
Digital nomads who need a flexible yet modern workspace.